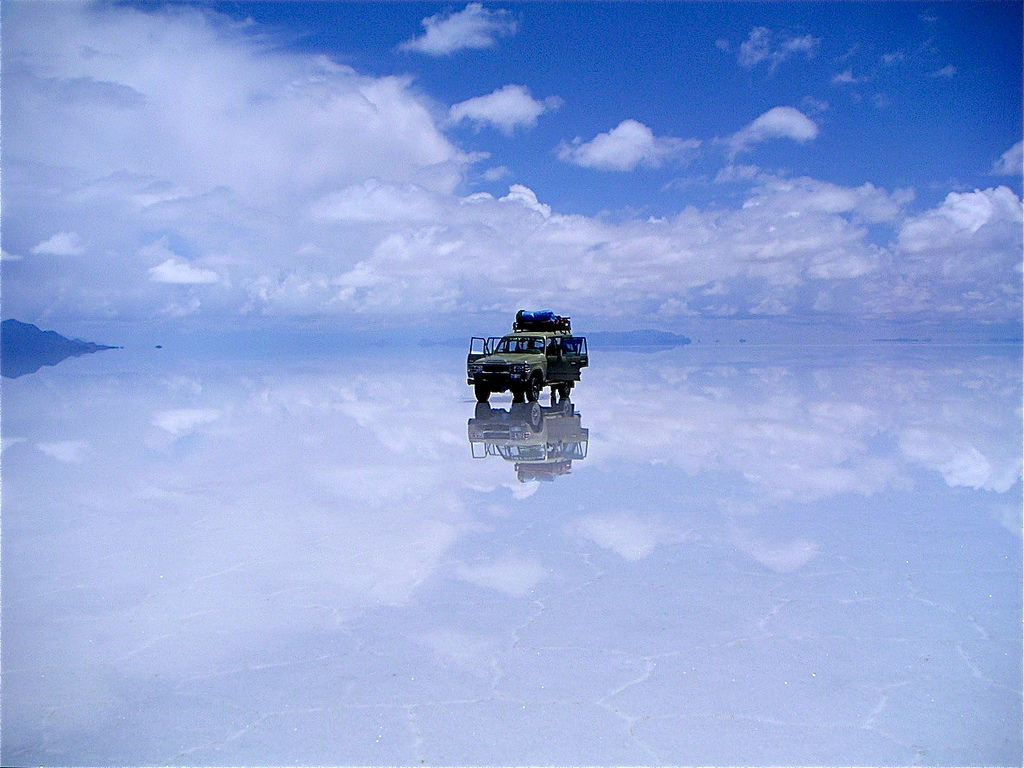 The best time to visit Salar de Uyuni strongly relies on the weather conditions, resources and events that tourists would want to take pleasure in. Salar de Uyuni is one of the most gorgeous regions in all of South America, if not the globe. It is a large salt falt located in Bolivia reowned for its reflective properties in rainfall, and due to this and its flatness and featureless nature, it is a playground for photographers.
The best time to visit Salar de Uyuni may be quite difficult to distinguish since there are several pros and cons to take note of in this place.. For instance, during rainy season which happens between January to March, the visual effect of the water on Salar is spectacular and appears to be reflective, like that of a mirror. However, the roads are muddy and there is the ever present possibility of floods because of the regular heavy rains that occur during this time of year. 
For some, the best time to visit Salar de Uyuni is in months of June to September, which is considered to be the winter months here, owing to the nation's location in the Southern Hemisphere. These are the times when temperatures are low and the skies are bright and clear, which is ideal for those looking to take photos without the inconveniences of inclement weather.
This 4,000 square mile area was once a lake, but due to climate change long ago, it has become a salt and lithium mine, producing as much as 10 billion tons and 43% of the world's reserves respectively.
Visitors who go here get to drive through the flat, reflective surface on 4×4 vehicles and marvel at the seemingly endless horizons. If you are with friends, you will definitely enjoy playing around with the optical illusions the environment produces.
During dry season, the landscape will appear white. But during the rainy season, the flats will often be submerged in a thin layer of water because of the regular rains, thereby reflecting the beauty of the sky.
This former lake also offers tourists spectacular views of Mars-like landscapes and opportunities to soak in hot springs, as it is located in the vicinity of the dormant volcano Licancabur.
You can also take a dive into its clear green-tinted waters and enjoy some sun-bathing after and then join a climbing expedition if you have the time. If you wish to enjoy these activites, rainy season is not the best time to visit Salar de Uyuni.
Salar de Uyuni is really a magnificent spot to visit since there are picturesque mountains and lagoons which changes colors – ranging from red to clear. These experiences and others will absolutely make your tour to Salar de Uyuni memorable and truly worth remembering.