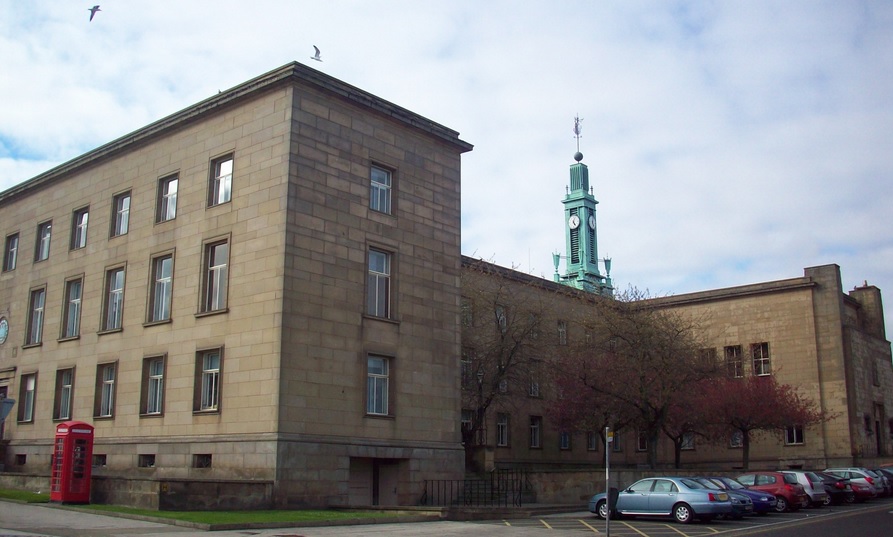 Knowing the top destinations in Kirkcaldy, a town in Scotland and the United Kingdom, could benefit tourists who include this town in their holiday itinerary. Unfortunately, as far as tourism goes, Kirkcaldy is not really a very popular venue. This town is overshadowed by the neighboring cities of Edinburgh and Dundee. Simply put, this city do not often appear in the global tourism radar.
What is interesting about this Scottish city is that Kirkcaldy is recognized as the birthplace of a famous Scottish 18th Century economist named Adam Smith. This fact alone gives well-educated people a good idea on how its local commerce and industry is doing.
Kirkcaldy is the biggest manufacturers of linoleum but ages before its thriving industry includes salt mining, coal mining and nail making. Since medieval times it was an important trade center.
Another interesting historical fact about this city is that it was controlled by the clergy for a long time beginning in 1075 and only granted independence from abbey rule in 1644.
1. Kirkcaldy's causeway
The town's main esplanade is nothing unusual during ordinary days of winter, summer and autumn. However, it becomes one of the top destinations in Kirkcaldy for one reason.
Every spring peddlers all over the town gather around the entire length of the causeway to put up the Links Market. This tradition has existed since 700 years ago.
People who are looking for excellent bargains in grocery goods will find themselves fortunate to have visited this neighborhood during spring. The Links Market is considered the longest market of its kind in all of Europe.
2. Adam Smith Theatre
As mentioned earlier, Kirkcaldy is where the renowned economist Adam Smith was born. The Adam Smith Theatre is an establishment dedicated to his glorious reputation as the forerunner of the modern idea of capitalism – an idea that fueled progress not only in United States of America but the entire Western world itself. This theatre is lauded for its high quality live entertainment shows.
3. Beveridge Park
The Beveridge Park is one of the top destinations in Kirkcaldy that best suits the nature-loving type of tourist. This place is an ideal spot for picnic along the lakeside.
It is a cozy outdoor environment but for the restless nature-lover types, one can do boat rowing during the warm seasons. This park's lake is teeming with elegant swans, adding appeal to its environment.
4. Ravenscraig Castle
The Ravenscraig Castle could be one of the most historical destinations in this town. One can only imagine this castle standing tall in the ancient times. Now, it is reduced to ruins.
Though the castle is only but a shadow of its former glory, it serves as a wonderful centerpiece landmark that offers a picturesque vista overlooking the vast sea beyond Kirkcaldy's coast.