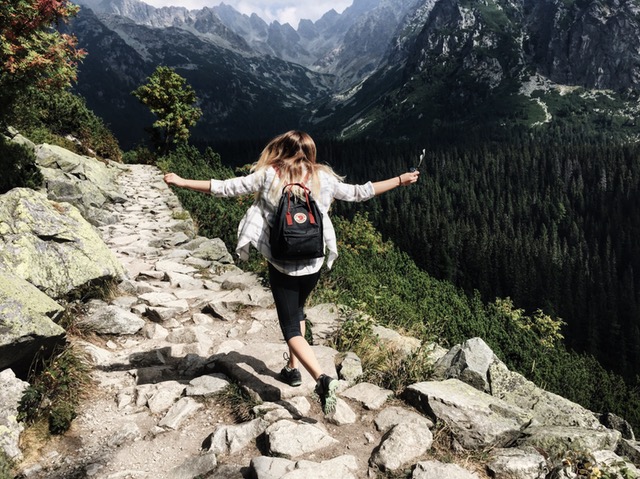 Perhaps you are considering taking a holiday for some rest and recreation in the Alps in the near future. What a great choice! There really is something about fresh mountain air, wide open skies and beautiful scenery to refresh the soul and the mind. To make the most of your holiday take some time to prepare your adventure. Being prepared well is more than deciding which clothes to pack, although packing the best clothes for the journey will help of course.
Alpine regions have so much to offer all year round, not only awesome winter snow sports. So give some thought as to what you would like to do in the mountains. Success of your holiday depends on planning the right place to spend your precious time and money. Not all resorts are geared for summer activities though so check out which resorts are best for different activities.
Chill out in an Alpine Spa
Perhaps you would love to relax over a long weekend treating yourself to a spa with relaxing massages and holistic treatments to soothe your jangled nerves. Quite a few alpine regions have access to natural hot springs. Maybe you can see yourself soaking up some minerals from bubbling sulphur pools followed by some vitamin D sunshine.
You shouldn't overlook just the great opportunities to hike and wander along mountain trails. There are often small restaurants and alpine huts to be found, selling cheese or rugged alcoholic tipples. Good food with good company is always healthy
Get High on a Challenge
If action and adventure are more what you have in mind, look for resorts that offer your style of sports. Mountain biking is a great activity to consider along wide forest trails that would be used as ski runs in winter. Many resorts hire great bikes and all the equipment. Modern gearing systems on bikes mean it need not be as strenuous as it looks. Or you can take advantage of the ski lifts still operating to ride to the top and bike down.
Climbers will be able to scramble and choose routes of varying degrees of difficulty to test their skills. Rock climbing instructors are often on hand to give lessons and improve techniques
Alpine regions can be great for water sports as there are often suitable lakes and rivers just waiting for some action. Check out each resort or region that may offer white water rafting, kayaking, kayaking,  canyoning, wind surfing, and paddle boarding. Even just floating down rivers in rubber tubes can be lots of fun.
Some resorts have more traditional sports like tennis and archery. There is something about doing them in high mountain air that makes them more invigorating.
There are also aerial sports to try like paragliding or hang gliding. If you don't want to take the time to learn to fly solo you can often take a tandem flight with an experienced pilot to just enjoy the view and take photos for spectacular memories.
There are a few Extras to Consider
Once you have made your choice and booked your super alpine holiday learn as much as you can to ensure you get the most out of the area. Consider a few things when it comes to packing as well as your clothes. Here are a few extra tips for travelling to an alpine region for the first time.
Sunscreen – mountain areas have clear air on sunny days so you must pack a high factor sun protection. Make sure you apply it before going out and don't overlook places like the back of your neck and your ears or hands. Even in winter you can easily get burnt in less than an hour and will spend the following days in agony avoiding any sunshine if you don't take precautionary measures.
Sunglasses – You should have sunglasses that block both UVA and UVB rays, in a wrap around style to protect the sides of your eyes.
Hat- one that has a brim and will stay on.
A basic First Aid Kit and your prescription medicines
Suitable gear for packing equipment for day hikes like a small back pack or a waist bag.
Make sure you have travel insurance that will cover whatever activities you intend to do. Allow for some activities that may not even have planned.
Plan to be physically fit for your holiday. If that means going to the gym for a few extra sessions or changing your routines to work out different muscles, do it. You will enjoy your holiday a lot more if your body is as prepared as your mind is to enjoy the activities.
After you have considered and researched your alpine holiday perhaps you can encourage a friend to go along to share the adventure. No one ever regrets spending time in invigorating mountain air.