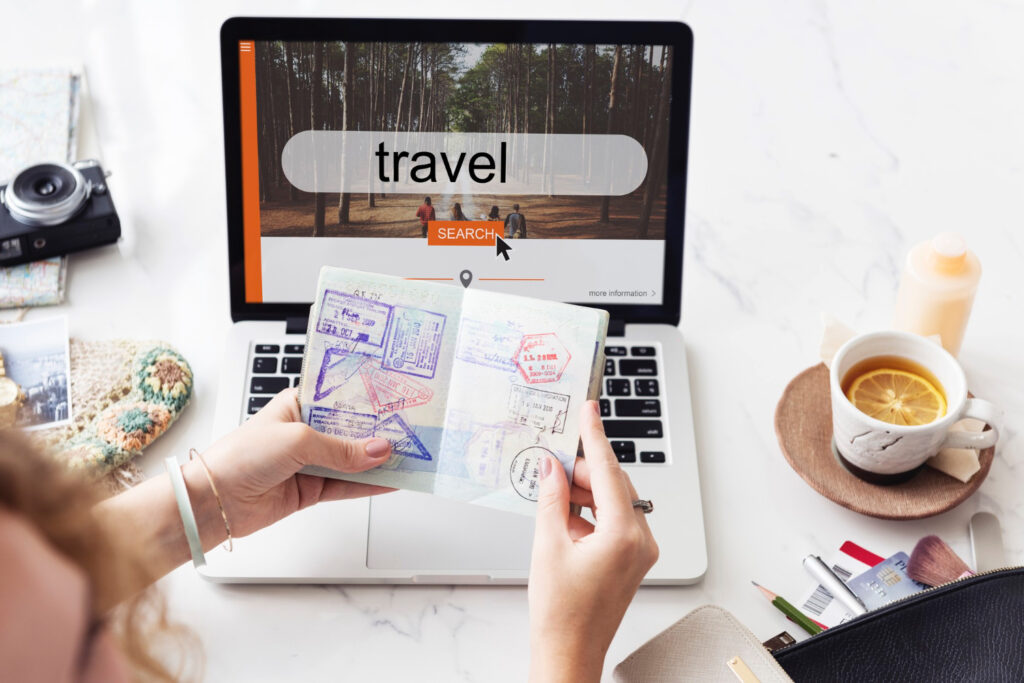 By bundling flights and hotels, online travel websites can help you save money. However, being flexible with your dates and destinations would be best. Some sites let you filter for direct flights only, carry-on or checked bags, hotel chains, and review scores. It also has a Pricebreaker option that enables you to score low hotel prices but will only tell you which one after booking.
Look for Packages
When booking travel, it's best to look for packages that bundle flights, hotels, and rental cars or tours. These deals are often cheaper than booking the items individually. The travel agency has a negotiating advantage with airlines and hotels by buying large blocks of rooms or airline seats or offering an extensive inventory of small-group tour options.
There is an excellent app for more spontaneous travelers that monitors price trends and notifies you of any low-priced fares. Its employees search for flight discounts by hand, unlike other fare-tracking services.
If you're looking for a hotel, another good option lets you filter by star rating, location, and amenities. It also displays a map with available rooms, which can help plan where to stay.
Signing up for email newsletters from your favorite travel sites will inform you of sales and other discounts. Many offer Black Friday and Travel Tuesday promotions and a free loyalty program where you can earn rewards like extra points on your next booking or a free night's stay.
Look for Last-Minute Deals
Flexibility can pay off in the form of last-minute travel deals. Sign up for alerts from travel companies and online booking sites; check this website RetailMeNot to determine when they offer discounts on flights, hotels, or vacation packages.
Some online booking sites offer discounted hotel rates through their Express Deals service. This way, you will know what hotel you'll stay at once you make the booking, but you can save up to 60 percent on a hotel stay.
Other travel sites allow you to filter for various factors, such as direct flights, carry-on or checked luggage, and even airline alliances, to help you narrow your search results. You can also use apps to get a sense of when the best time to book is for your specific trip based on predictions about pricing trends.
Beware of OTAs that hide fees until you are ready to purchase your ticket or check-in, known as bait-and-switch pricing. These rogue websites often appear as the cheapest option in a search and lure you in with low prices before adding hidden fees, which can be pretty steep.
Look for Discounts
Traveling can be expensive, but you don't have to break the bank for your dream vacation. Many online travel sites offer discounts and deals to save you money. These include bundled packages, flash sales, and loyalty programs. You can save big on your next trip by signing up for these offers.
When booking hotels online, look for discounts on the hotel's website. Also, try to book your stay during the off-season. Many hotels will lower their prices during the off-season to attract tourists. Another way to find discounts is by researching local deals in your destination city. This can be done through daily deal sites or more established travel agencies.
Pro tip: Always browse for travel deals in an Incognito browser window. Some travel companies will track your search history and increase prices to lure you in, but you can avoid this by using Incognito mode. This is especially helpful for last-minute travel as price hikes prevent you from being gouged. You can also sign up for free email alerts from various travel companies for early access to discounts and coupons.
Look for Travel Aggregators
Travel aggregators (metasearch engines) scour dozens of other sites to display all available options in one place. They are distinct from online travel agents, which complete the booking and take responsibility for the products they sell.
The best aggregators are known for finding cheap flights, particularly those offered by no-frills budget airlines. They also search hotels, car rental companies, and cruises. They may even offer cash back on certain purchases.
However, some things could be improved in these services. First, OTAs (online travel agents) compete for business on these aggregator sites and often present their best prices. Second, aggregators are notorious for showing different prices to different people based on browsing history and other mysterious factors.
Finally, some aggregators only include some fees in their displayed price, so travelers can pay more than they planned once they click through to book. For this reason, it's always a good idea to read the fine print on any deal before you book. This is true for any purchase you make on the Internet.
Look for Alternatives
Many OTAs offer bundles of airfare, hotel, and car rental or vacation packages that can be great deals. Travel providers can often sell their inventory at a lower price in a package because they don't have to worry about the seat, room, or car going unoccupied. These types of deals are essential for last-minute bookings.
Many other online travel sites are worth checking out to save money when booking your next trip. Some sites offer discounts for certain travelers, such as those with elite status or rewards members, while others specialize in specific areas such as hotels, flights, or cruises.
Another unique site to consider allows users to name their prices and then negotiate with hotels, airlines, and car rentals to get that price. Other aggregators, such as Trivago, compare prices across multiple booking websites to find the best deal for each user. Regardless of which online travel site you choose, remember that the Internet is your friend, and it's always worth doing a quick search before booking anything to ensure you get the best possible price for your trip!