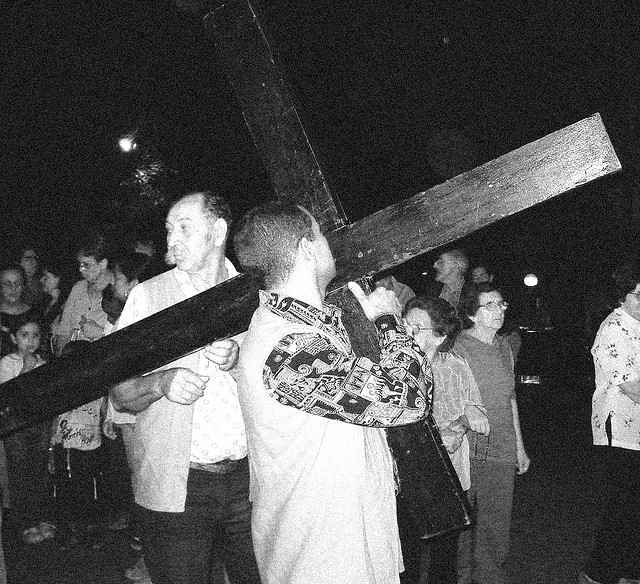 Among the top reasons to visit Holy Week in Brazil is that like the Carnival, it is celebrated throughout the country. Brazil is a predominantly Catholic nation, like Philippines in Asia and Ireland in Western Europe. The prestigious event lasts for several days and is celebrated in two ways: either traditionally or in an unorthodox manner. No matter how you celebrate it, I'm sure you'll find some good reasons to see Brazil during Holy Week.
Reason #1: See carpets being laid on stone-paved streets
The laying of carpets is one of the most notable customs during Brazil's Holy Week. The best place to witness this intriguing tradition is Ouro Preto. These carpets tend to have intricate designs and made of traditional fabric. Even more interesting are the materials used to weave these fabrics which could be anything from flowers to coffee.
Reason #2: Hang out in the beaches and cities for a party
Even in a very religious occasion there are plenty of Brazilians who celebrate Holy Week in a different way. It is usually in these events that beach resorts are often fully booked and night clubs are filled with many lively people. Ironic as it seems, having a wild time in this country can be one of the top reasons to visit Holy Week in Brazil.
Reason #3: Feel the essence of spirituality among devout locals
People who revere spirituality will enjoy scenes of crowds celebrating the Holy Week out of devotion. During the Holy Week, churches in Brazil are usually filled with people. If you're visiting to see these inspiring sights, remember to be conservative with your clothing.
Reason #4: Eat Easter Eggs
One of the top reasons to visit Holy Week in Brazil is for their Easter Eggs. Brazilians take their Easter Eggs very seriously and they're not always boiled eggs either. Some are made of chocolate and others, with pastries. These Easter Eggs make great treats for anyone and can even be brought home as souvenirs.
If you have means to do so, it's highly recommended to fly around the country during this week to truly experience all Holy Week in Brazil has to offer. TAM airlines flies all over Brazil and if you book ahead of time you'll most likely find some good deals.