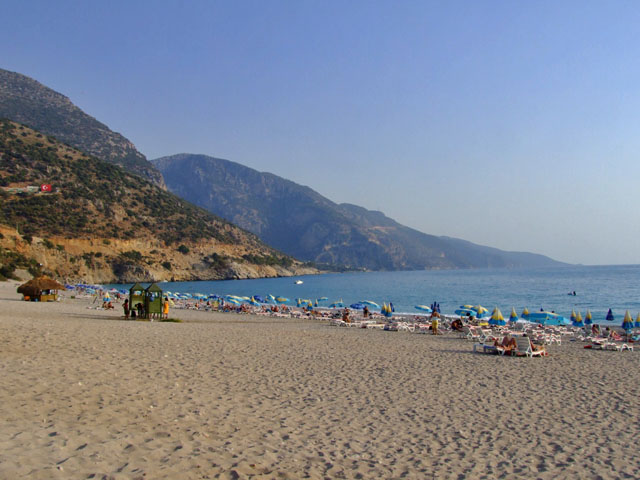 Hisaronu is an excellent choice for a holiday in Turkey if you're looking for a resort that's got a bit of everything. It's particularly good if you've never visited the country before, as it's well placed to allow you to explore some of the surrounding area.
I'm going to give you a bit of information about Hisaronu itself, as well as some of the nearby attractions that are easily accessible – you can find out more about booking a holiday in the resort by clicking here.
Hisaronu: why go?
Hisaronu is one of the liveliest resorts on the Turquoise Coast, boasting numerous restaurants, bars and clubs, not to mention a variety of shops. This makes it perfect if you're looking for somewhere with all the amenities you'll need in a relatively small area.
It's also great if you enjoy having a night out or two during your holidays, as there are plenty of places where you can let your hair down. Among the top bars are Hakuna Matata, the Grand Boozey and Zombie – although there are lots more to choose from.
Another thing that makes Hisaronu popular is its location set slightly back from the coast in the hills. While this may initially sound like a disadvantage, it's actually something of a blessing as the town remains cooler in the hot summer months than the coastal locations, making it much more pleasant, particularly overnight.
It's also within easy reach of the nearest beaches, so you don't have to worry about travelling for hours on end just to reach the seaside.
Excursions from Hisaronu
I think one of the best things about Hisaronu is its location – nestled between Fethiye and Olu Deniz, it's well placed for you to visit a range of attractions. Olu Deniz's blue lagoon is one of the most popular spots to head to, but nearby you also have Babadag mountain (which is great for paragliding) and the start of the Lycian Way walking trail.
Another must-visit is Kayakoy, an abandoned village that is fascinating to explore. This was once home to a thriving Greek community, who all moved on in 1923 following the Greek and Turkish exchange of population agreement.
This ghost town is made up of well-preserved buildings, although many of them now have no roofs or windows. Among the landmarks you should look out for here are its various churches and its fountain that dates back to 1888.
It's also worth taking your walking boots and following the trail that leads from the village to Cold Water Bay – a lovely, secluded spot where you can relax and go for a swim before heading back to Hisaronu. Another reason to come here is to visit the small restaurant that serves up a host of local dishes, including wild boar stew.
From Hisaronu you can also travel to another of the Turquoise Coast's resorts – Dalyan. This charming town has a strong connection to the region's Lycian past, with rock tombs carved into the cliffs behind the town. It is also close to the impressive archaeological site of Kaunos, where you can see ruins that are centuries old.
However, Dalyan's main appeal is Iztuzu Beach, which is a protected area where no development is allowed. This is because it's a nesting site for the endangered loggerhead turtle, which also means that there's no public access to the beach overnight.
Dalyan isn't right on the coast – it's set slightly inland on the banks of the Dalyan River. The best way to get around here is by one of the local water taxis, which can take you to the beach for a relatively low cost.