The top things to do in Samoa guarantee an unforgettable vacation for both honeymooners and families alike.  This island nation in the South Pacific Ocean which is part of Polynesia has beautiful beaches and great landscapes thanks to the countless volcanic cones you can see all over the main islands.  Samoa has a pleasant tropical climate, making it a great place escape the harsh cold winters in the southern hemisphere.
If you're looking forward to a vacation here, here are some of the top things to do in Samoa: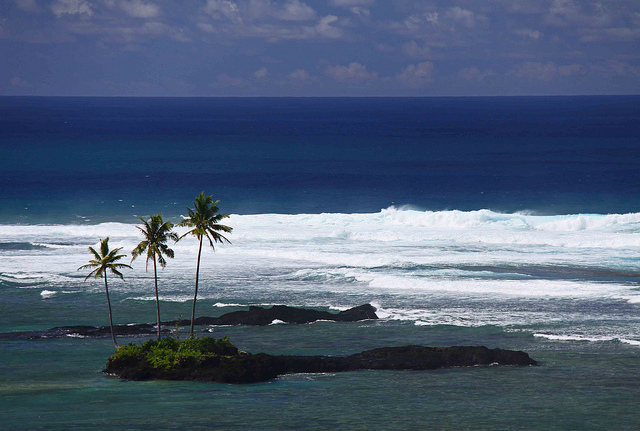 Learn the basic Samoan language.  Knowing a little Samoan will help you ease your way into the hearts of the locals, even it's only how to say "Hi" and "Thank You".  Here are some of the phrases to get you started:
Talofa – Hello.
Faafetai – Thank you.
O a mai oe? – How are you?
Get a Samoan Tattoo.  One must get a Samoan tattoo, as a way of sealing your experience in the island nation.  This traditional art form is very much part of the Samoan culture.  So if you can bare the pain, ask your hotel for recommendations on the best place to get a Samoan tattoo.
Remember that designs for men and women are different.  Samoan tattoo for men may cover half the body.
Get Married.  What's more romantic than getting married in Samoa?  With its beautiful beaches and great sunsets, it's hard not to fall in love with the island nation.  There are several hotels and resorts offering special packages for weddings and honeymoons.  So take the chance, fall inlove and get married in Samoa.
Scuba diving.  It's no surprise that scuba diving is one of the top things to do in Samoa.  The surrounding waters are abundant in sea life and colourful coral reefs, especially in Upolu and Savai'i.  with around 900 species of fish and 200 types of corals, Samoa's waters are an underwater paradise that's worth discovering.
Sample local food.  Samoan cuisines make use of ingredients which are not familiar to westerners.  So it's important that you do try out some of local delicacies when you're in Samoa.  Some of the most common dishes in Samoan cuisine are pork, fish, taro or breadfruit cooked in Umu style, or over hot stones and covered in banana leaves until cooked, and Oka, or raw fish marinated in a mixture of lemon juice, coconut cream, salt and finely chopped onions.