Orlando's central location makes it the perfect hub for families who want to explore all that Florida has to offer. Since flights to Orlando are often rather affordable, your family can fly to Orlando, rent a car, and start your adventure. If you stick to a schedule, you could see many of the state's best cities within less than two weeks.
As you travel, make sure you visit these museums in Florida. They offer unique views that you won't find anywhere else. They can also act as cultural anchor points that will help you balance Florida's amazing restaurants and beaches with something more educational than snoozing the day away on the sand.
Orlando Science Center
City: Orlando
Hours: Closed Wednesdays, open all other days from 10 AM to 5 PM
Admission: $19, discounts available for children, students, and seniors
You  might as well start your educational tour of Florida in Orlando. The Orlando Science Center will give you time to relax after your flight while you visit some of central Florida's finest science exhibits.
Orlando Science Center has several permanent exhibits as well as some traveling exhibits and special events. It's suitable for kids and adults. You'll learn about the natural world, biology, weather, and space. It's interesting but doesn't get too technical, so don't worry that it will all go over your head.
Take some time to visit the Crosby Observatory and its 10-inch lens refractor telescope. It's the largest telescope in Florida, so you will get a view of the planets, nebulae, and stars like never before. The observatory has some night hours. Check the website so you can schedule your visit on a day with hours after dark.
Vizcaya Museum and Gardens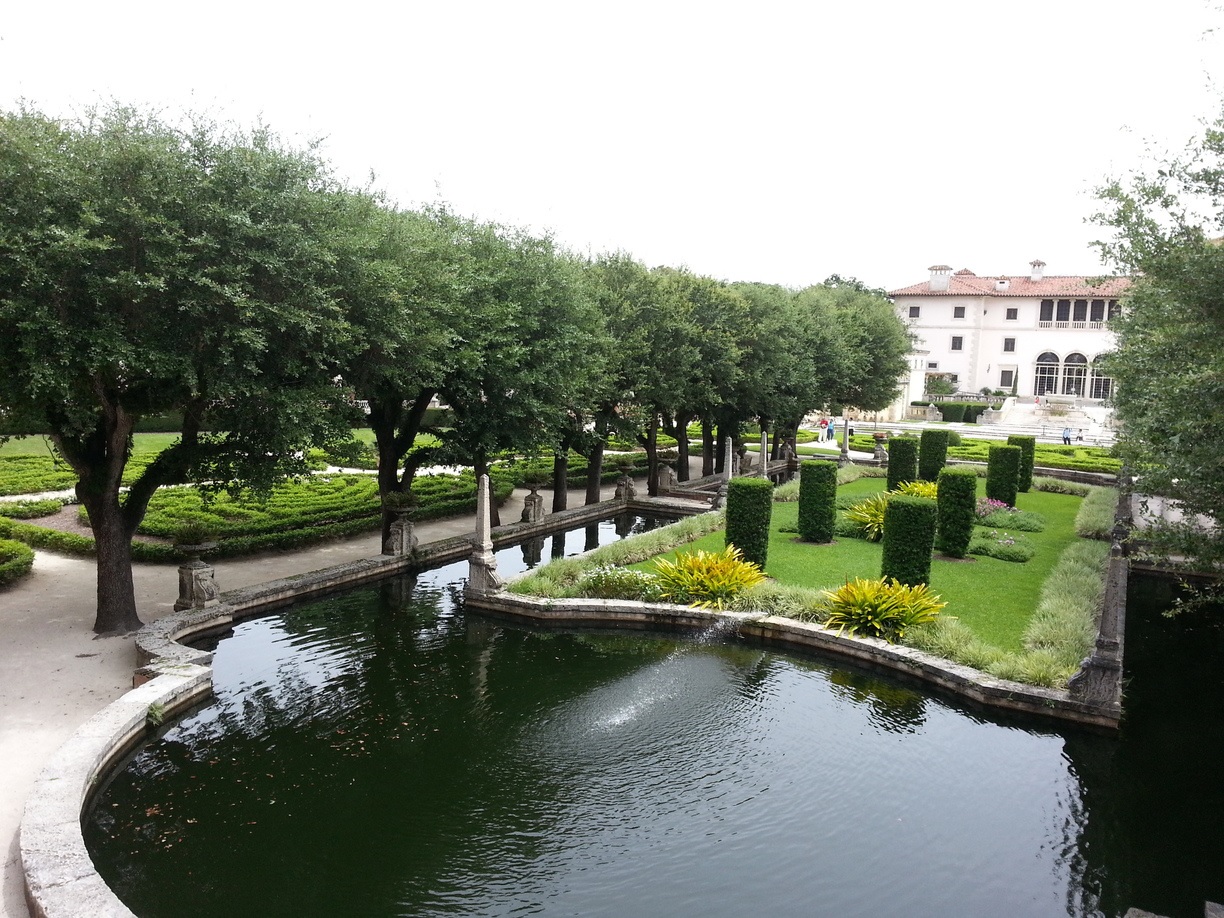 Photo by foun10head via Trover.com
City: Miami
Hours: Open from 9:30 AM to 4:30 PM every day except Tuesday
Admission: $18, discounts for children, students, and seniors. Military personnel get in free.
Vizcaya is a sprawling estate built by Miami businessman James Deering. The villa sits on 50 acres of preserved gardens and native forest. About ten acres are devoted to immaculate gardens designed to mimic the style of those owned by royalty and wealthy merchants during the Italian Renaissance.
While the formal gardens are spectacular, anyone who loves nature will want to visit the native forest. Miami's growth has removed most of the native forests along Biscayne Bay. The native forest was a barrier to commercial and residential developments, so most of it was replaced with buildings. Vizcaya is one of the few places where you can see what's left of the forest. Standing along the water, it's possible to imagine the dense trees stretching along the bay.
The villa has been turned into a respectable art museum. It was actually the Dade County Art Museum in the 1950s.
You'll want to spend the night in Miami before making the drive to Key West. I recommend Hotel Urbano. It's close to Vizcaya and has beautiful rooms affordable rates.
Ernest Hemingway Home and Museum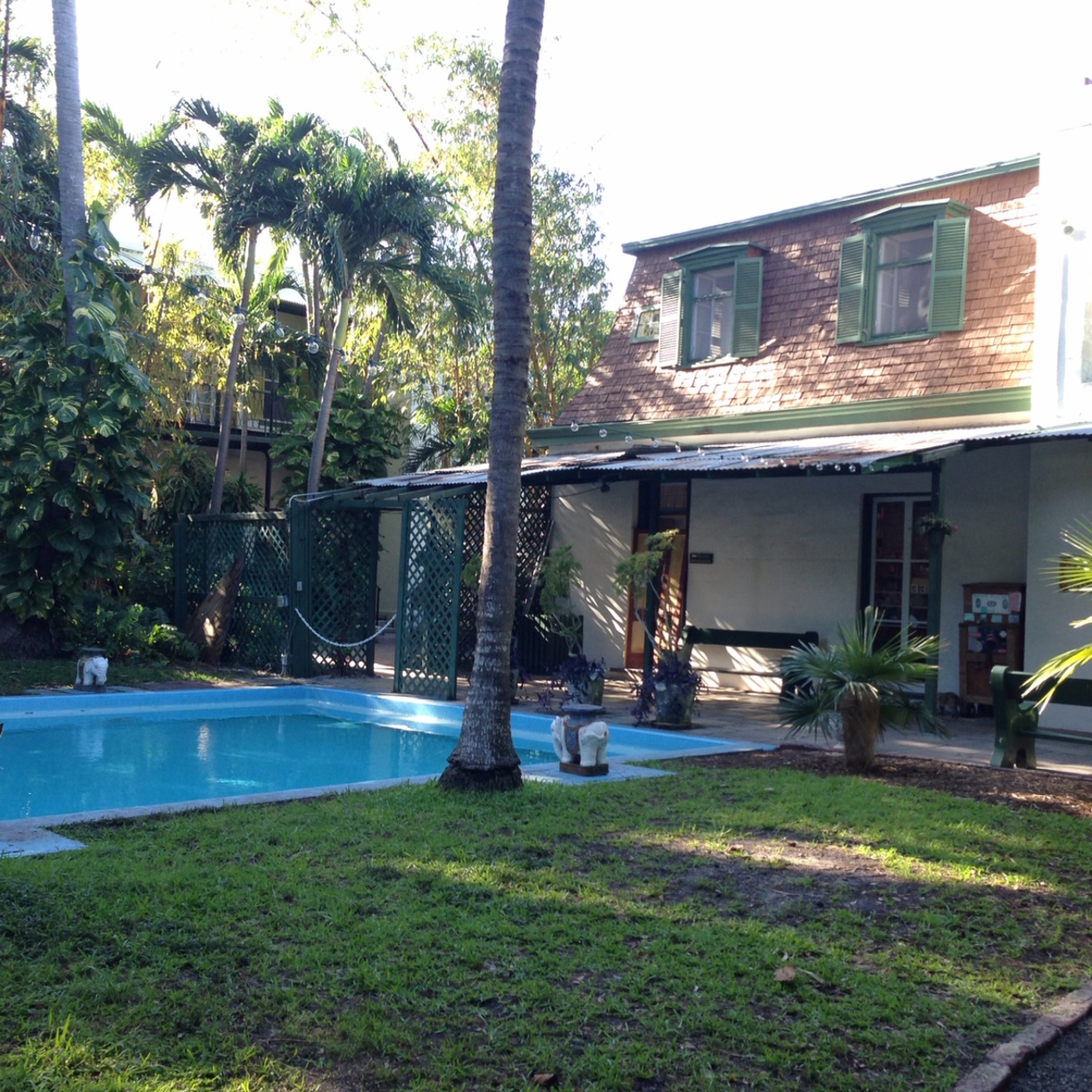 Photo by via Ashley via Trover.com
City: Key West
Hours: Open from 9 AM to 5 PM every day
Admission: Adults: $13; Children: $6; Children five and under get in free.
It takes about three and a half hours to drive from Miami to Key West. Take your time and enjoy it. Hopping from island to island is a great experience unlike any other drive in the USA. During the drive you can feel your mindset switch from the hustle of Miami to the relaxation on the Keys.
Make reservations at The Gardens Hotel to make the trip even more enjoyable. You can't really choose a bad hotel in Key West, but this is one of the best options for privacy at modest rates. It's not exactly the cheapest hotel in the world, but nothing is really cheap in Key West. Besides, it's worth splurging a little. Unless you decide to move to Florida, you probably won't make the trip to Key West again in the near future.
The Ernest Hemingway Home and Museum is one of the area's most historically significant buildings. Hemingway wrote "For Whom the Bell Tolls" and "The Snows of Kilimanjaro" while living there. It's a spectacular house purchased for him and his wife by a wealthy relative. While visiting, check out Hemingway's extensive library to get an idea of what he was reading while working on some of his most popular stories.
Salvador Dali Museum
Photo by Bill Dillard via Trover.com
City: St. Petersburg
Hours: Thursday and Friday: 10 AM to 8 PM, 10 AM – 5:30 PM all other days
Admission: $24, discounts available for children, students, and seniors
Every aspect of the Dali Museum honors the passion and humor that made Salvador Dali one of the 20th Centuries most celebrated artists. The museum displays several of Dali's artworks. Anyone who loves art should visit the Dali while passing through St. Pete.
The building itself is a wonderful tribute to the Spanish artist. The large helical staircase symbolizes Dali's fascination with DNA sequences. There's even an outdoor sculpture of Dali's trademark handlebar moustache.
Try your best to visit the Dali Museum on a Thursday or Friday, when it stays open late. The outdoor garden offers a wonderful view of the sea as it sets into the Gulf of Mexico.
If you want to spend the night in St. Petersburg, stay at Hilton St. Petersburg Bayfront so you can reach the Dali easily. It's less than a mile away.
Florida Aquarium
City: Tampa
Hours: Daily from 9:30 AM to 5:00 PM
Admission: $23.95 with discounts for children and seniors
It only takes half an hour to drive from St. Pete to Tampa. You can easily make Tampa part of your stay in St. Petersburg or visit it on your way back to Orlando. Just give yourself plenty of time if you plan to board your plane on the same day.
Make a stop at the Florida Aquarium while you're in Tampa. The Aquarium recently opened a new exhibit called Ocean Commotion that has a huge collection of strange sea life. It's pretty amazing to see how these creatures adapted to their underwater environments.
You will also want to visit the Coral Reef exhibit. It does a good job simulating a 60-foot dive into the ocean. It's as close as it gets without suiting up and jumping in the water.
Matthew Thompson is a writer and blogger based in Louisville, KY. You can follow him on Google+ or check out some of his latest travel writing on the Hipmunk website.