Get the most out of your vacation at one of the Yucatan Peninsula's earliest resort areas, by knowing the best time to visit Tulum. It may not be Cancun, but its picturesque coastlines and pristine beaches have made it a place of worship and relaxation by Mayan kings, clergy and gods in the early times.  And up to today, it's one of the most visited resort towns in the country, with its famous Mayan ruins and breathtaking beaches.
But knowing the best time to visit Tulum can spare you the hassle of dealing with high hotel prices, huge swarms of tourists and hurricane season.  Here's a guide: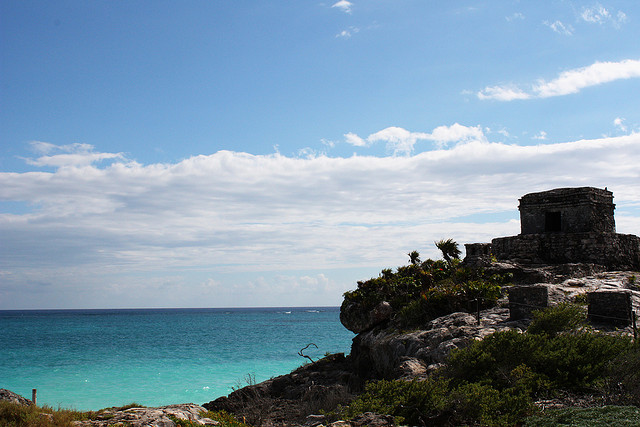 January to March.  During this time, temperatures are at its peak, ranging from high 60s to high 80's and the chances are rain are very slim.  It's also the peak season where the ruins and the beaches are jam packed with tourists and hotel prices soar.  Though, with a little digging, you will be able to find good deals.
April to June.  During late spring, the temperatures continue to rise, but the prices of accommodation start to fall, except when the famous Cinco de Mayo festival is fast approaching.
July to September.  Hurricane season may mean low hotel prices, but it may also mean having to check the weather every once in a while.  During this time, there's a big chance that you might get caught in a bad storm.  But even if there isn't any hurricane or storm in the horizon, expect to have your itinerary ruined by sweltering temperatures and frequent rains.
October to December.  The best time to visit Tulum is when the hurricane season has passed and the temperature falls down to around low 80's.  But do plan ahead.  Come early winter-time, tourists from the U.S. start swarming in Tulum during this time to escape the freezing cold of winter in the United States.  But you can save a great deal if you make reservations and book flights upon the start of the winter season.