One of the most important travel essentials is a great swimsuit. You want something that is going to be lightweight so it doesn't take up too much space in your bag, dries quickly, and ultimately looks great. But finding the perfect suit can seem incredibly difficult, if not impossible. You're either forced to choose between comfort or style, it can be pretty hard to find something that combines both! That's why we were so excited when we found the company CoolTanⓇ and their line of TanThrough swimwear that are the most comfortable and lightweight swimsuits that also let you tan right through the fabric so you won't have to worry about tan lines or packing bulky tanning lotions anymore.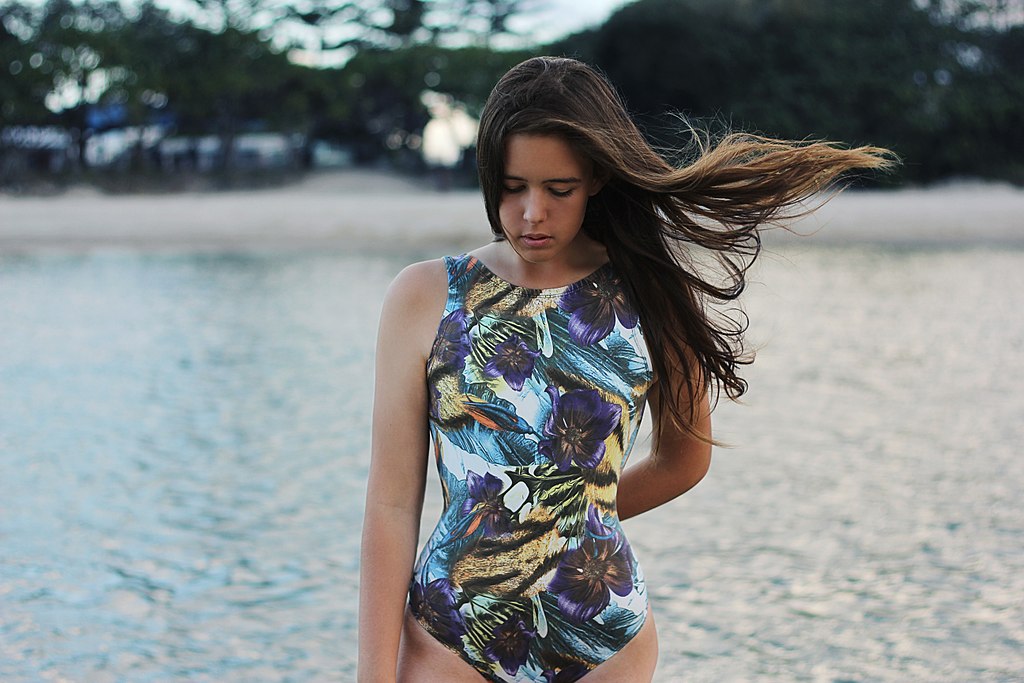 CoolTan has done what was previously thought impossible- they've created a swimsuit that lets you get an amazing tan, right through the fabric. Because of the ability to tan right through your swimsuit, tanning can be as easy as walking on the beach, boating, or hanging out by the pool. 
The secret to CoolTan's TanThrough swimsuits is their specially formulated Microsol V fabric which is knitted to create millions of tiny pores that work to let in half the sun's rays to get you an even, all-over tan. Gone are the days of having to worry about awkward tan lines! The porous fabric also lets air and water flow easily through the suit, helping you to stay cool and comfortable while wicking moisture to dry up to 3x faster than ordinary fabric. This lightweight, quick-drying fabric makes it the perfect travel-friendly swimwear choice because you won't have to wait hours and hours for your suit to dry in the hotel bathroom before shoving it back in your suitcase. Plus, each swimsuit is machine washable so it's super easy to keep clean and get out all that salt and sand to prolong the life of your suit. 
CoolTan's swimsuits are also super comfortable so you won't have any problems wearing it all day whether at the beach or at the hotel pool. They have a variety of sizes, colors, and styles to choose from, all with a satisfaction guarantee to ensure you find the absolute perfect suit for you. Women can choose from a variety of one-pieces and halter and string bikinis while men have the option of everything from racers to board shorts. If spending time in the water or on the beach isn't your thing or isn't part of your travel agenda, CoolTan also has a line of TanThrough shirts available so you can get a tan while playing tennis, golf, or even just going about your day. 
We highly recommend checking out CoolTan's website to see for yourself just how easy it can be to get an amazing tan and fall in love with our new favorite travel-friendly swimwear. Take it along on your next adventure and come home with the best tan ever!