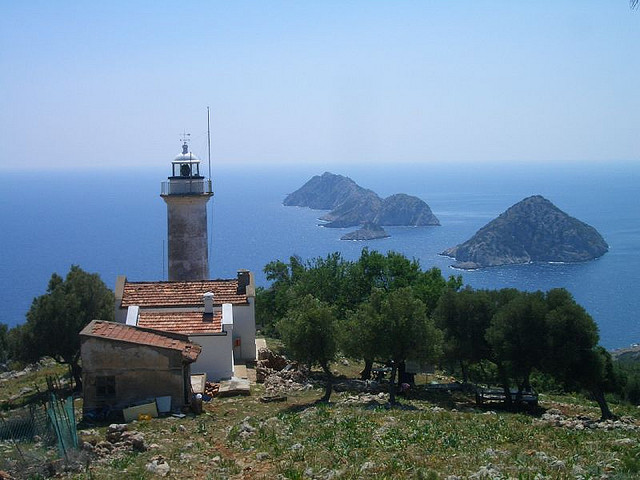 Europe has some amazing natural attractions and there are outstanding views on several of the top walking trails in the continent. We're going to give you a rundown of a few of the best places to go if you want to enjoy amazing vistas while you're hiking. Get out there and enjoy some of Europe's top natural views!
Balcony Walk, Madeira
Madeira has long been renowned for being a hiking paradise, with a host of trails around the island's coast and through its mountainous interior. Because of these peaks, many of the inland treks boast stunning views as they run around the mountains' slopes.
One of the best is the Balcony Walk, which is among Madeira's most famous hikes. It begins at Pico do Ariero, which is at an altitude of 1,818 m, and continues over some of the island's high mountain passes, promising fantastic views throughout – provided the weather is clear.
It can be stunning to see the clouds drifting across the mountain slopes as you hike, revealing breathtaking panoramas when they pass. At certain points, the path runs close to the edge of steep cliffs, allowing you to look straight down at the valley below. This is just one of Madeira's wonderful treks – for more ideas, visit this website.
Plitvice Lakes National Park, Croatia
There are some amazing walks in Croatia, with the country boasting a variety of stunning landscapes both along its coast and further inland. One of the best places for hiking and wonderful views is the Plitvice Lakes National Park.
This is a UNESCO World Heritage Site that's home to a range of lakes, waterfalls and caves that all work together to make the scenery absolutely spectacular. There's an outstanding trail here that takes you to a vantage point where you can look out over the forest-covered slopes of the hills, spot waterfalls as they tumble down cliffs and look at the tranquil blue lakes that are nestled among the valleys.
You should keep your eyes open for the wide variety of creatures that inhabit the national park, too, with more than 100 species of bird found here, as well as enchanting animals like wolves and bears.
Lycian Way, Turkey
The Lycian Way is a long-distance walking trail in Turkey that covers over 500 km and skirts along the country's south-western coastline. Its name comes from the fact that there are a number of ruins and archaeological sites dating from the Lycian era along the route.
While there are many picturesque stretches on this hike, one of the most striking has to be near the starting point of Oludeniz. This beach and its lagoon is renowned for being one of Turkey's most stunning seaside spots and you can have a wonderful view of it as you walk from the village of Ovacik up the slopes of Baba Dagi, a 1,989 m-high mountain.
Further along on this walk, you'll be rewarded with another beautiful panorama from the head of Butterfly Valley, which runs down to a secluded beach that's only accessible on foot or by boat. From the village of Faralya, you can look out over the sheer limestone cliffs that tower over the valley and end in the sea. If you find yourself in Istanbul, be sure to take a Bosphorus dinner cruise
This is just a snapshot of the amazing views you can find in Europe on a walking holiday – there are stunning vistas just waiting to be discovered all over the continent. For hassle free travel, you can apply for Turkish visa online before you take your trip to save you time.