When planning a trip or vacation, airfare can be the most expensive part of your planning. There are many factors that can make airfare daunting such as excess fees, expensive food, delayed flights, layovers and crowded cabins.
Honestly, there really isn't an easy way to finding cheap airfare. To get the cheapest deal you have to shop around for the lowest price. However, there are tips for finding cheap airfare to reduce costs.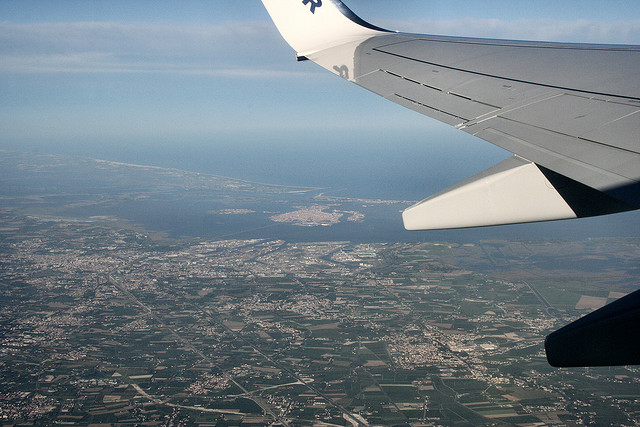 Buy Your Tickets Early
The best tip for finding cheap airfare is to buy them way ahead of time. The sooner you buy your tickets, the cheaper the price. Keep in mind that airfare prices usually go up about two weeks before a scheduled flight. As well, airfare can be extremely expensive during peak travel times.
Oftentimes you can get tickets at half the cost by purchasing a month or two in advance. If you are booking a flight overseas, then it is best to buy your tickets three to six months in advance.
Buy Your Tickets Late
Oftentimes you can buy tickets at the last minute at a very low price. This is because airlines usually get several cancelations and need to fill the seat(s). You will have to be flexible with your dates and itinerary but it can be well worth the price. Just keep in mind that you take a chance in availability.
Many airlines also have weekly newsletters that offer last minute specials. Additionally, check sites that specialize in last minute flights such as LastMinuteTravel.com and LastMinute.com.
Always Shop Around
It is always best to shop around even if the first fare you see is at a reduced price. There are several reputable online travel providers you can check for prices such as Cheap Tickets, Travelocity, airfare watchdog, Independent Traveler and Trip Advisor. Also check the airlines, sometime they will guarantee the lowest fares. As well, airlines will occasionally run special sales or promotions.
If the prices seem too high, wait a few days and then check them again. Sometimes the prices will go down. In addition, many major booking sites will send an email alert when your fare is at a reduced price that you are comfortable with.
Know When to Buy Your Tickets
It is easy to keep on searching for the best price and delay purchasing your ticket(s). Buy waiting for the cheapest fare is not always advisable. As you will find, the prices can vary from day to day. If you wait to long the fare prices will remain high.
Fortunately there are companies that can assist you in selecting the best time to book a flight and help you make a decision such as Bing Travel. If you are traveling in the US or to a select international destination, Bing Travel can offer fare predictions for most major cities. Another great site that offers fare history graphs for US and international flights is Kayak.com.
Also bear in mind that most airlines typically have their sales on Tuesdays. Instead of buying your tickets on Monday, the best tips for finding cheap airfare are to just wait one day.
Remember to be Flexible
If you live in a large city with more than one airport then check out all fares at all of the nearby airports. The prices can vary a great deal. Other tips for finding cheap airfare are to be flexible with your travel dates. Sometimes a month, week or even a day can make a huge difference in cost. As well, keep in consideration peak travel times because they are the most expensive. Additionally, the best days to book the lowest fare are typically on Tuesdays, Wednesdays and Saturdays.