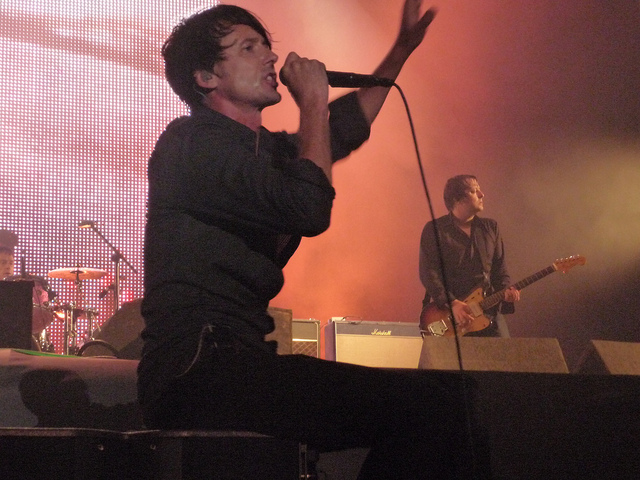 Suffolk has traditionally been seen as a very low-key destination for a getaway, consisting mainly of quiet rural landscapes. However, anyone who thinks there's not much going on in the county is very much mistaken, as the region boasts a vibrant arts and culture scene, with all manner of live shows taking place throughout the year.
With Ipswich being the largest city in Suffolk, it's unsurprising that many of the theatres and other live performance venues are located here, although the county's abundance of flat arable land has also been put to good use, with large-scale outdoor music festivals being held across the region. Depending on when you visit will likely determine what sort of events you are able to attend, although you can be sure that no matter when you come here, there'll be something exciting going on in this vibrant destination.
In terms of reaching the area, it's a good idea to hire a car from London and head north-east along the A1214. More information about doing so can be found here, and we'll now talk about some of the wonderful cultural events on offer in Suffolk.
Live music
No matter what genre of music you're into, you'll find something to suit your taste at Aldeburgh. Surrounded by stunning scenery, the place first rose to prominence in 1948 when the famous composer Benjamin Britten hosted the first ever Aldeburgh Festival, and since then the Aldeburgh Music programme has turned the location into the premier spot for live performances.
A number of venues have been erected on what has become known as the Creative Campus since Britten first launched the festival 65 years ago, and to this day the event is held every June, with most of the action being centred around the Snape Maltings Concert Hall.
For something a little more boisterous, Latitude Festival also takes place in Suffolk, with Henham Park hosting the event each July. Over the past few years it has grown into one of the most popular summer music festivals in the UK, with major bands like Bloc Party, the Pet Shop Boys and many others having performed.
Away from the main stage, Latitude also has a poetry tent and a comedy stage, so there's plenty of live entertainment to suit everyone.
Theatre
Suffolk is home to the only working Regency playhouse in the UK, with the Theatre Royal in Bury St Edmunds being a Grade 1 listed building, currently owned by the National Trust. Originally built back in 1819, the venue was restored earlier this decade before reopening in 2007, and endeavours to recreate the theatre experience of the early 19th century via a heritage programme entitled ReVisit.
As part of this initiative, productions of plays that were performed around the time when the venue first opened are regularly staged here, while a number of other talks, workshops and demonstrations are also held at the Theatre Royal with the aim of bringing the Regency to life.
Elsewhere, the New Wolsey Theatre in Ipswich is one of the country's leading performance venues, and puts on a vibrant and diverse range of shows aimed at thrilling audiences while also delivering creative learning experiences.
The Ipswich Regent, meanwhile, hosts a fantastic programme of live shows ranging from musicals to pantomimes, and is another wonderfully historic site, dating back to 1929.