While seeing the silverback gorillas is the main highlight in  visiting Rwanda, there's more to this African country than these gentle giants, as the top reasons to visit Rwanda prove.  Officially called the Republic of Rwanda, this country flanked by Uganda, Tanzania, Burundi and the Democratic Republic of Congo has a varied landscape, ranging from mountains to savannah plains with lakes dotting the entire country.
And while it may not be your idea of a dream destination, the top reasons to visit Rwanda may make you want to consider this underrated travel destination on your next trip to Africa: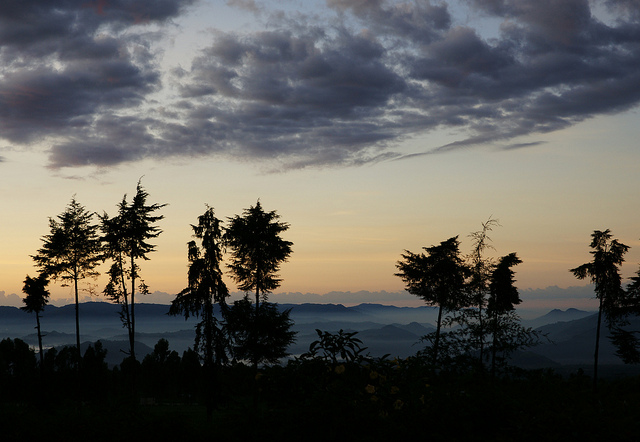 It's the land of a thousand hills.  And the country surely lives up to its name.  With mountains beyond mountains beyond mountains, Rwanda is a sight to behold.  Imagine seeing a breath-taking panorama of mountains surrounded by Rwanda's famous floating mists.  It's like being in heaven, only you're alive and holding a camera to capture that priceless moment forever.
It's clean, and virtually safe.  Tourists are warmly welcomed in the country, so long as you don't stray from the capital, Kigali after dark, or visit certain areas in the border due to the presence of Hutu paramilitary.
So much to see, so much to do.  One of the top reasons to visit Rwanda is because there's just so much to see in the country.  Aside from the breathtaking panorama of the mountains, there's a great diversity of landscapes, such as extinct volcanoes, rivers, lakes and savannahs teeming with wildlife.
Lake Kivu is your best bet for a relaxing weekend, or a week if you're looking forward to a lazy holiday in Rwanda.  But with so much to see in the country, why waste a week lounging by the lake side?
Because there's more to Rwanda than silverback gorillas.  Rwanda's varied landscapes are teeming with life.  Wildlife that is, from the mountains, to the rainforests, to the savannahs.  Visit their national parks and nature reserves to meet Rwanda's other underrated residents such as elephants, buffaloes, giraffes, hippos, and a wide variety of bird species with some of the most beautiful plumages you'll ever see.
History.  The memory of the Rwanda genocide still lingers heavily especially among its local populace and some are still grieving for the loss of their loved ones due to one of the world's worst tragedies.  Memorials, such as the Genocide Memorial in Kigali, the Nymata Genocide Memorial and the Ntarama Genocide Memorial provide a great insight to Rwanda's worst moments in history.  The relics and evidences such as the victims' clothing piled on benches and bullet-riddled roofs are a haunting and moving reminder of the genocide.