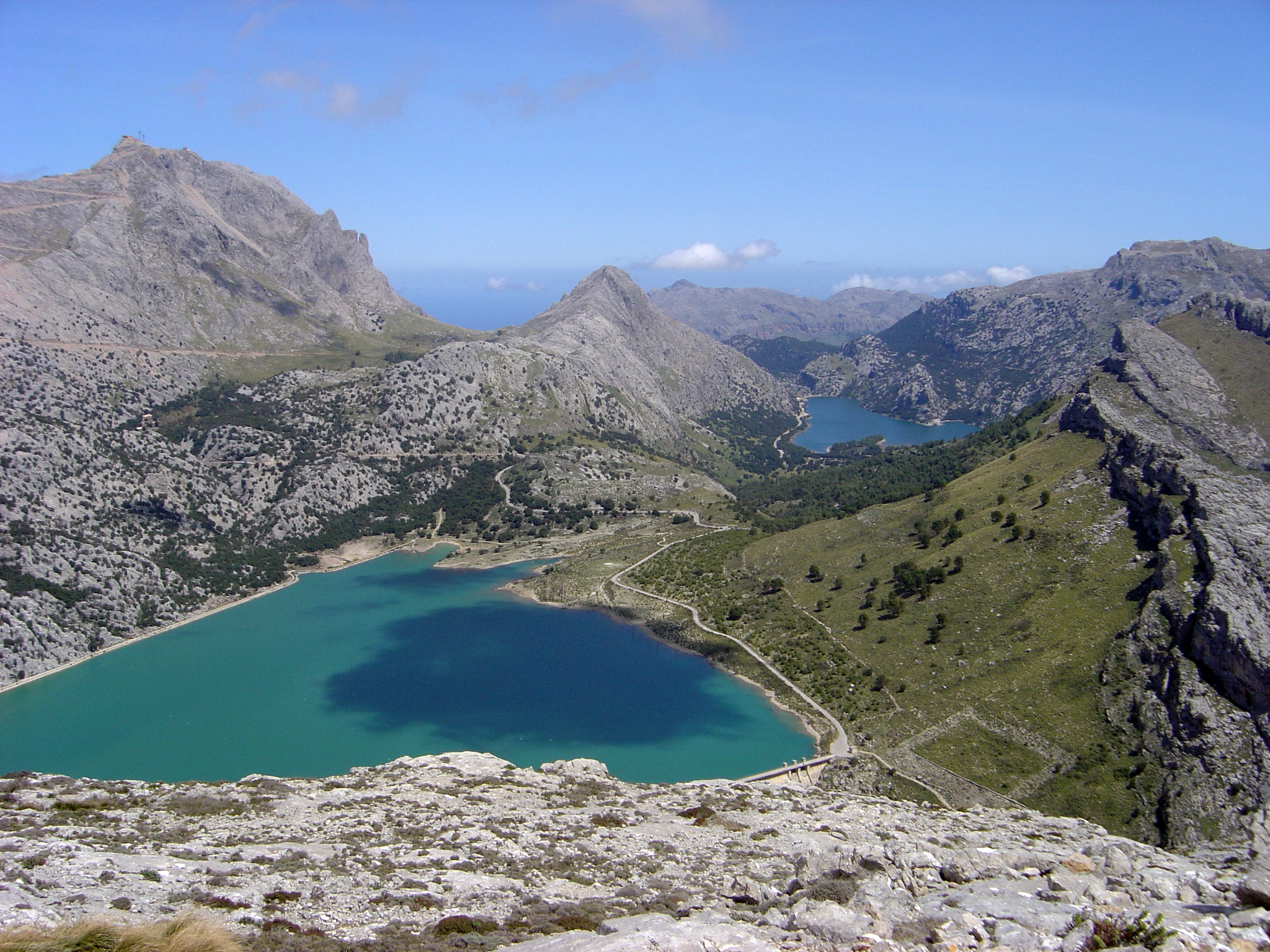 Adventurous types who love the great outdoors and venturing into unknown landscapes will feel right at home exploring the Serra de Tramuntana, Majorca's famous mountain range and a UNESCO World Heritage Site.
Spanning almost the entirety of the island's northern region, it is no easy feat taking on the spectacular slopes and forested hills that make up the Serra de Tramuntana. Once your flights are booked (click here if you haven't done this yet), you'll need to start planning how you want to explore the area, as there are various ways to choose from, each offering different perspectives of the awe-inspiring mountains.
Hiking
There are so many fantastic routes to take through the mountains that you are spoilt for choice, but only commit to hiking if you are an experienced walker and can handle sharp inclines and traversing across rocky terrain. You may feel the burn, but if you're a proper hiker, you'll love every minute of it!
This form of travel allows you to stop and admire the various magnificent ravines and valleys you'll encounter during your journey, and take photographs for your loved ones back home to marvel at. You'll also stumble upon the homes of wealthy families and some quaint little towns.
So that there is some structure to your hike, there are a number of dedicated trails you can choose to venture down, or you can explore the landscape as you wish.
If you want to be able to take in all the sights and smells of the mountains and enjoy views of picturesque villages, then travelling around on foot is the best option for you.
Cycling
Thrillseekers who enjoy feeling the wind in their hair as they discover new territory may want to venture through the mountains by bike. The restless traveller is more suited to this method of transport, as it drastically shortens the amount of time it takes to see the range in its entirety.
You must be careful, however, as the roads can be rocky and therefore quite unsafe. Remember to wear protective clothing so that should you take a tumble, you're less likely to sustain an injury.
There are plenty of places on Majorca to rent bicycles, and for decent prices as well, so if you want to admire stunning views within minutes then you'll love a cycling adventure.
Driving
If you've got a hire car, then you can enjoy the glorious scenery of the Serra de Tramuntana from the driver's seat as you make your way around the winding mountain roads. Again, some precaution must be taken here, as the landscape is beautiful but unforgiving and particularly during the peak months of July and August, the roads can be dangerous.
But if you must hit the open road, then take the R710 route from Andratx to Pollenca, which is undoubtedly the most scenic. Ensure you make plenty of stops so you can take in the fresh mountain air and marvel at the sight of the island below.
The drive from Palma to Inca is also worth taking and is great for getting a bird's eye view of Majorca.
Being one of the more visually spectacular Balearic Islands, Majorca has much in store for the adventrous traveler.  Bring plenty of memory cards, pack your trekking boots, and be prepared to be wowed during your excursions on this stunning island!