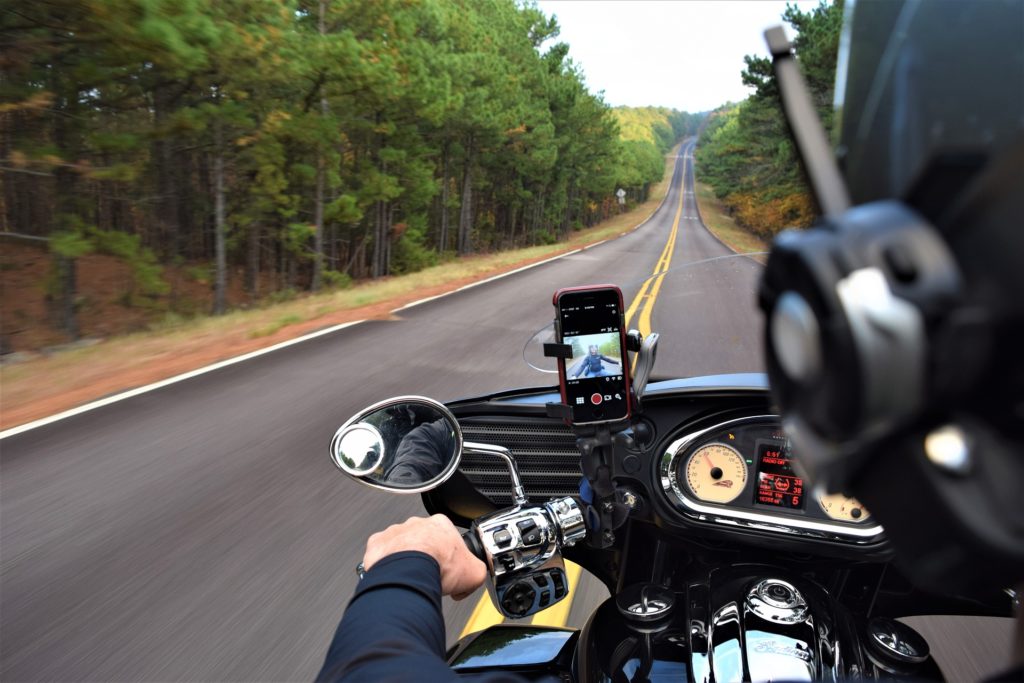 Do you dream of seeing the world on two wheels? If you've always wanted to explore on your trusty bike, add these 10 incredible global bike routes to your bucket list.
Génolhac to Vallon Pont d'Arc, France
This 42-mile ride is one of the most picturesque bike journeys in the world. Start in Génolhac, a small city in the south of France, and travel through quaint villages and sprawling fields of lavender and wildflowers. A 1,600-foot climb and views of historic stone castles round out this once-in-a-lifetime experience.
Mt. Evans Climb, Colorado
This route traverses the highest paved road in the United States when you bike from Idaho Springs to the top of the 14,271-foot summit. Along the way, you'll enjoy breathtaking scenery including the Rockies, the Eastern Plains, Echo Lake and Chicago Creek Canyon. This challenging climb is about 28 miles one way, but remember that you'll be coasting downhill for the second half of your ride.
Blue Ridge Parkway, North Carolina and Virginia
Spring and fall are the best times to experience this 469-mile stretch of road through Shenandoah National Park and the Great Smoky Mountains National Park. Special overpasses allow cyclists to avoid traffic stops, so you'll be safely cruising while enjoying the natural beauty of this East Coast wilderness. Time to shop hybrid bikes for sale!
Leh-Manali Highway, India
Experience a world like no other when you bike this route high above the Himalayas. This remote mountain landscape in northern India boasts rocky peaks that light up in shades of gold under the sun.
Colle de Fenestre, Italy
This short and sweet 11-mile climb is one of the most venerated routes in Italy. Start in the northwestern town of Susa in the Cottian Alps, then head up this 9% grade with an elevation gain of nearly 5,800 feet and countless hairpin turns to be rewarded with staggering panoramic views.
Danube Bike Path, Austria
This flat route along the Danube River is a great choice for novice cyclists, whether you opt to complete the entire 200 miles or just select routes. Along the way, you'll find gorgeous weather, incredible food and friendly locals along with limited traffic and the beautiful European countryside.
Tour of the Battenkill, New York
Explore rural Washington County on this 68-mile route, which is used for America's largest one-day cycling race. Varied terrain includes dirt roads, railroad crossings, covered bridges and dairy farms, not to mention colorful fall foliage when you hit the road in autumn. For best results, look for men's and womens bikes with wide tires that can handle the bumps.
Going-to-the-Sun Road, Montana
Located in Glacier National Park, this 50-mile route is the only road in the United States designated as both a National Historic and National Civil Engineering Landmark. As you climb nearly 6,700 feet, you'll glimpse bighorn sheep grazing at Jackson Glacier. The route is usually open only from June to October, so plan accordingly.
Moab, Utah
This small town has a big impact for cyclists thanks to its otherworldly red sandstone canyons and desert mountains. Take your pick of miles of bike routes that extend through Canyonlands and Arches National Parks.
Alto de Arrate, Spain
Explore Basque Country with this seriously underrated two-mile ride. You'll enjoy verdant countryside views and the opportunity to soak in local cuisine and culture.Before your journey, research the best bikes for men and women to make sure you're properly outfitted. This is especially important when you're planning a more challenging route.